Hello,
I'll see if someone can make me this little work, which already've been thinking about him for some time.
I'm using the code from the store BestSkins only wanted to modify it a bit, see this print: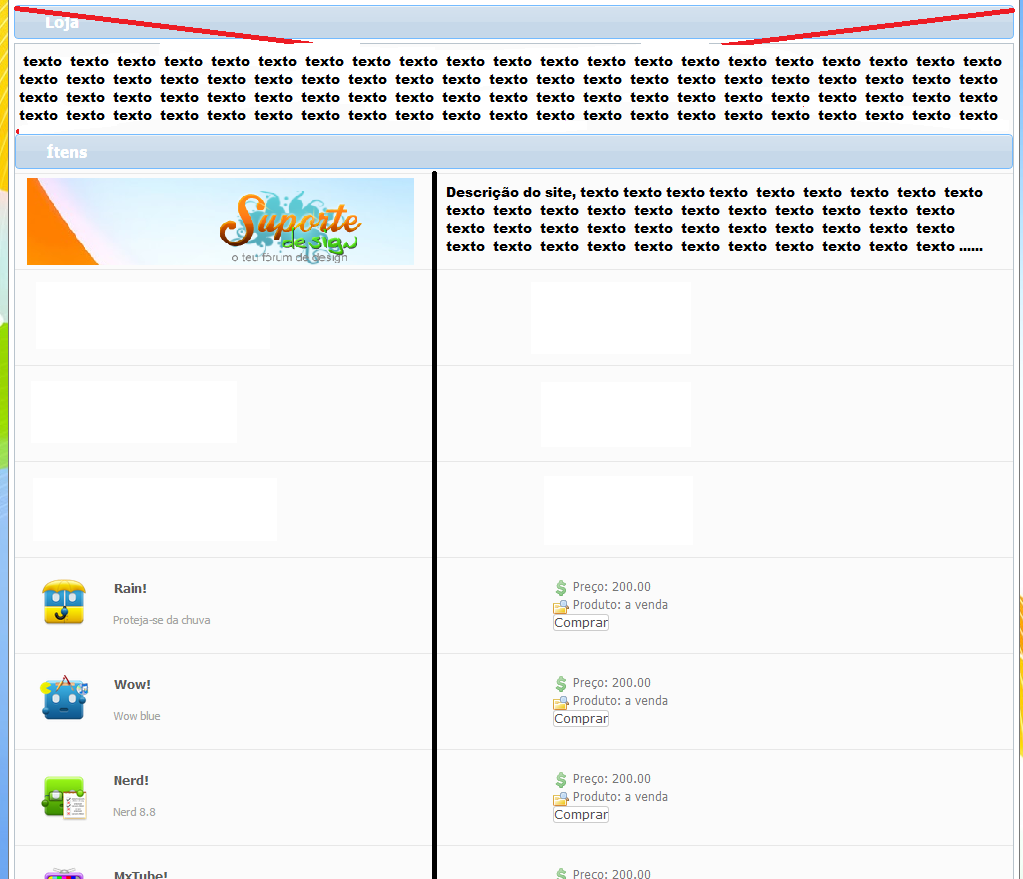 Let's start by points, the top part where it says Store, wanted to pull down everything and just put text and then I can modify my way.
Where it says Items wanted to remove everything and just wanted as it is in the first instance, wanted to put a banner left more or less that size and put it right next to the description, wanted this 1st example 5 spaces below.
This certainly wanted to partnerships if they see me, if you can appreciate a lot!
Link code Store:
http://bestskins.com.br/h12-loja